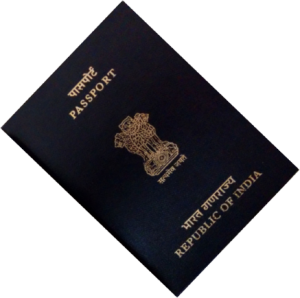 Applying for a passport online is a hassle-free way to get a new passport or renew of damaged or expired one. It is ensuring avoiding congestion at the Passport Seva Kendras (PSKs) and cutting down the waiting time for applicants. Applying for a passport online can be done by logging in to the official website of Passport Seva. The mobile application Mpassport another gateway for smartphone users. The completion of filing and paying the requisite fees, the system will allocate an appointment date and time. The applicant takes a printout of ARN receipt or SMS with appointment details and walks on the desired PSK along with original documents
Only emergency/medical cases and preapproved categories may visit PSKs without an appointment.
Step For apply Passport Online
Step 1:
Register a user name and assign a password on Passport Seva Online Portal. Step 2 Login to the Passport Seva Online Portal with the registered user Id and password.
Step 3
Click "Apply for Fresh Passport/Re-issue of Passport".
While applying under Fresh Issuance category, make sure that you never held a Passport of the preferred category in the past.
          Defined categories of passport
Ordinary passport in Deep Blue colour
Diplomatic passport in maroon colour
Official passport in white colour
Step 4
Fill in the required details in the form and submit.
Step 5
Click the "Pay and Schedule Appointment" link to schedule an appointment.
Online Payment is mandatory for booking an appointment at all Passport Seva Kendras/Passport Offices. Online Payment can perform by using any one of the following modes:
Credit/Debit Card (MasterCard and Visa)
 Internet Banking (State Bank of India)
SBI Bank Challan
Final step of applying for passport online
Click the "Print Application Receipt"  to print the receipt containing Application Reference Number (ARN) /Appointment Number.
Visit the Passport Seva Kendra (PSK)/Regional Passport Office (RPO) where appointment has been booked, along with original documents on the allotted time and date. In case the applicant fails to visit the PSK within 90 days from the online submission, need to resubmit the application form.
In the case of the children below 4 years of age, carry the recent passport size photograph (4.5 X 3.5 cm) with white background.