Arunachal Pradesh Map – Free maps of Arunachal Pradesh. You can use this political/district map and outline map for educational and noncommercial purposes.
Arunachal Pradesh is the largest of the Seven Sister States of Northeast India and lies on the northernmost point of India. It is bordered with Bhutan in west China in the north and Myanmar in the east. Its southern border is shared with the states of Assam and Nagaland.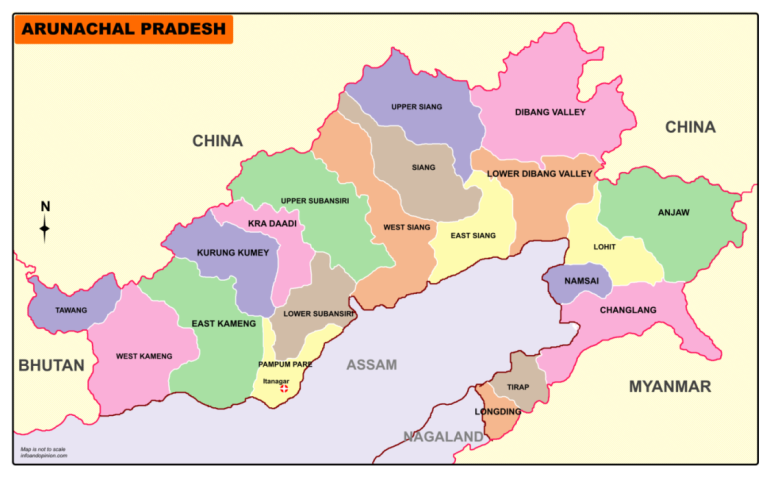 Itanagar is the capital of Arunachal Pradesh.
Arunachal Pradesh is divided into 25 districts under two divisions.
Names of Districts in Arunachal Pradesh are
East Arunachal Pradesh:
Lohit District, Anjaw District, Changlang District, Tirap District, Lower Dibang Valley District, East Siang District, Upper Siang District, Namsai District, Siang District, Longding District, Dibang Valley District
West Arunachal Pradesh:
Tawang District, West Kameng District, East Kameng District, Papum Pare District, Kurung Kumey District, Kra Daadi District, West Siang District, Lower Siang district, Upper Subansiri District, Papum Pare district, Kamle District, Lower Subansiri District, Pakke-Kessang district, Lepa-Rada district, Shi-Yomi district