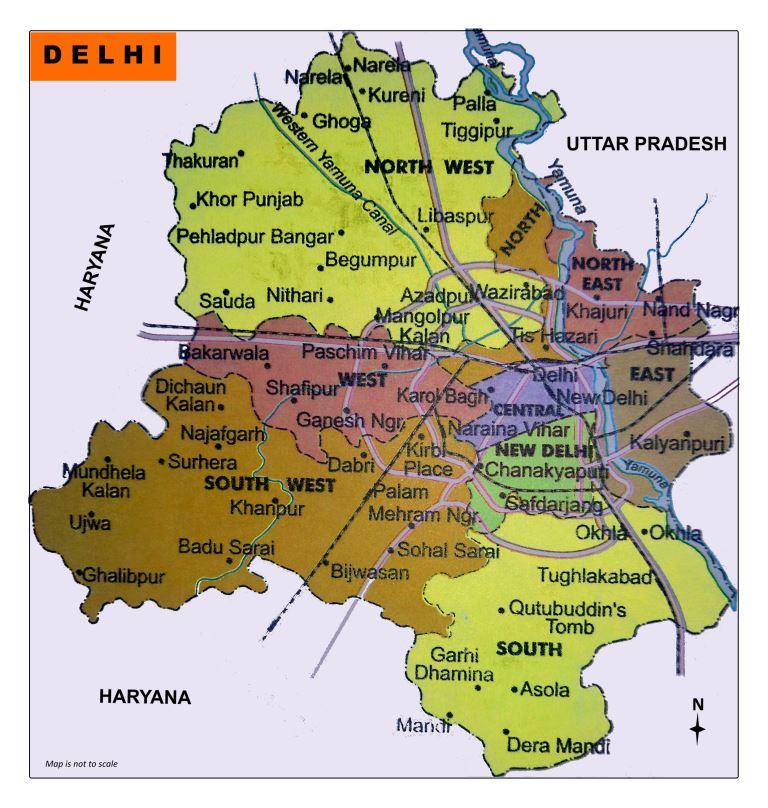 Delhi is a union territory of India, also includes New Delhi, which is the capital of India. It is located in the north of India at a latitude of 28.61 and longitude 77.23. Delhi's total height is 227 meters above sea level.
New Delhi is the second-largest metropolis in India after Mumbai in terms of population is situated on the banks of the river Yamuna.
Delhi is also the largest city in India with an area of ​​about 1484 square kilometers. The outskirts of Delhi state connect with Rajasthan, Haryana, Uttar Pradesh, and Punjab.
There are 11 districts in the state of Delhi. The name of the district: Central Delhi, East Delhi, New Delhi, North Delhi, Shahdara, North-East Delhi, North-Western Delhi, South Delhi, South-West Delhi, South East Delhi, West Delhi.