California Map
Here you can see and download the California Map for free. You can use this PDF map for educational and noncommercial purposes.
California is the most populous constituent state of the United States of America. This western state borders the Pacific Ocean to the west, Oregon to the north, Arizona, and Nevada to the east, and Baja California the Mexican state to the south.  California is the third-largest state in the United States of America by the area (approximately 163,696 square miles). Sacramento is the capital of California.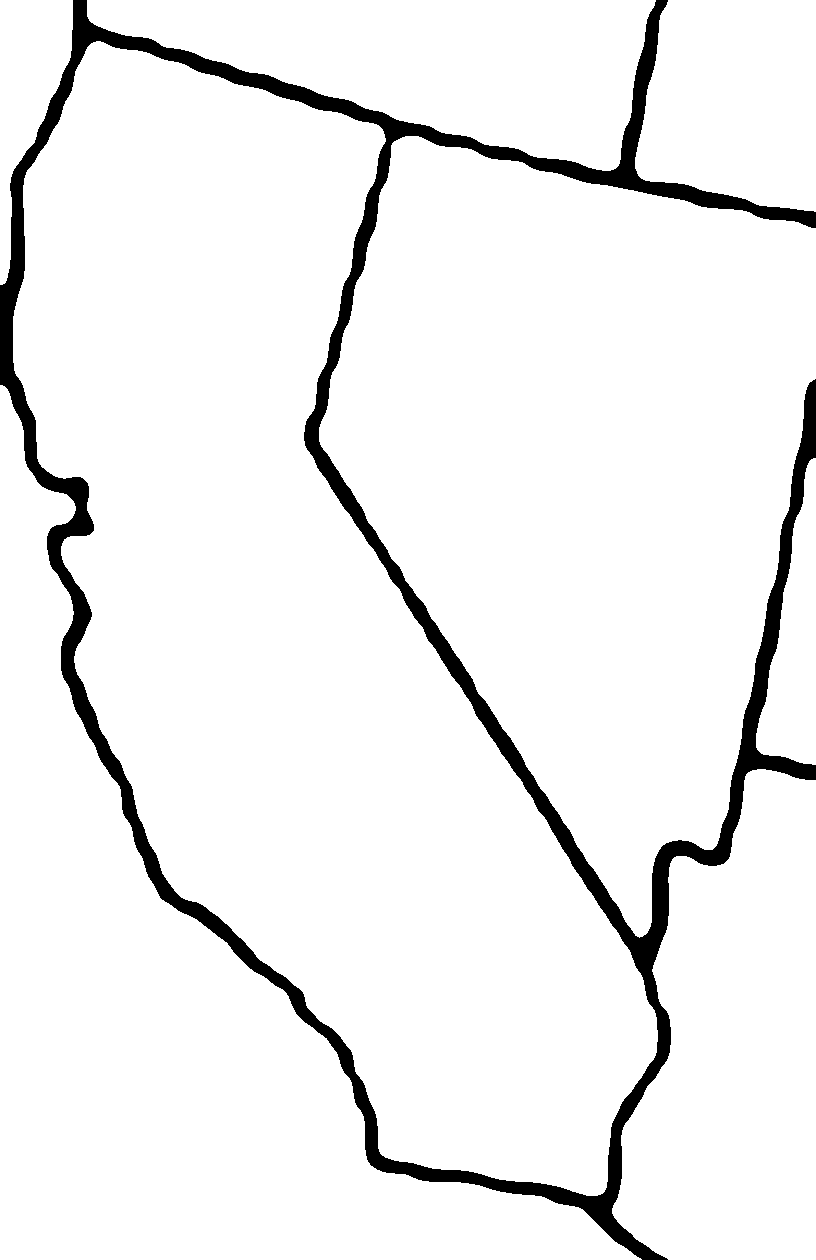 Blank Map of California
Counties on California Map
Alameda County
Alpine County
Amador County
Butte County
Calaveras County
Colusa County
Contra Costa County
Del Norte County
El Dorado County
Fresno County
Glenn County
Humboldt County
Imperial County
Inyo County
Kern County
Kings County
Lake County
Lassen County
Los Angeles County
Madera County
Marin County
Mariposa County
Mendocino County
Merced County
Modoc County
Mono County
Monterey County
Napa County
Nevada County
Orange County
Placer County
Plumas County
Riverside County
Sacramento County
San Benito County
San Bernardino County
San Diego County
San Francisco County
San Joaquin County
San Luis Obispo County
San Mateo County
Santa Barbara County
Santa Clara County
Santa Cruz County
Shasta County
Sierra County
Siskiyou County
Solano County
Sonoma County
Stanislaus County
Sutter County
Tehama County
Trinity County
Tulare County
Tuolumne County
Ventura County
Yolo County
Yuba County
Which is the largest county on California Map?
San Bernardino County is the largest county in California, Alpine County is the smallest county in California,
⊕All maps provided on this website are for educational purposes only and to give the visitors a rough idea of ​​the geographical location of the places. Therefore, we do not claim that it contains completely accurate information.
What is the Nickname of California?
The Golden State.
Statehood: 1850
What is the capital of California?
Sacramento.
Which is the biggest city in California
Los Angeles.
What is the state bird?
California valley quail.
What is the State flower?
California poppy.