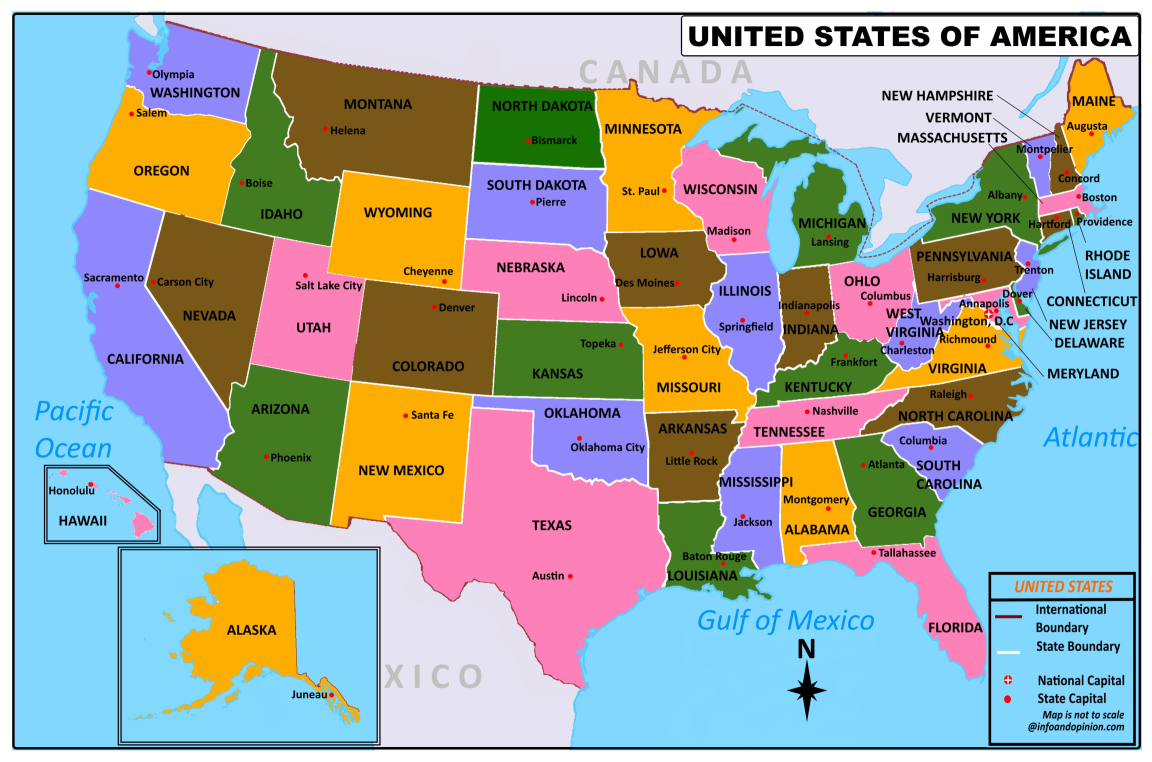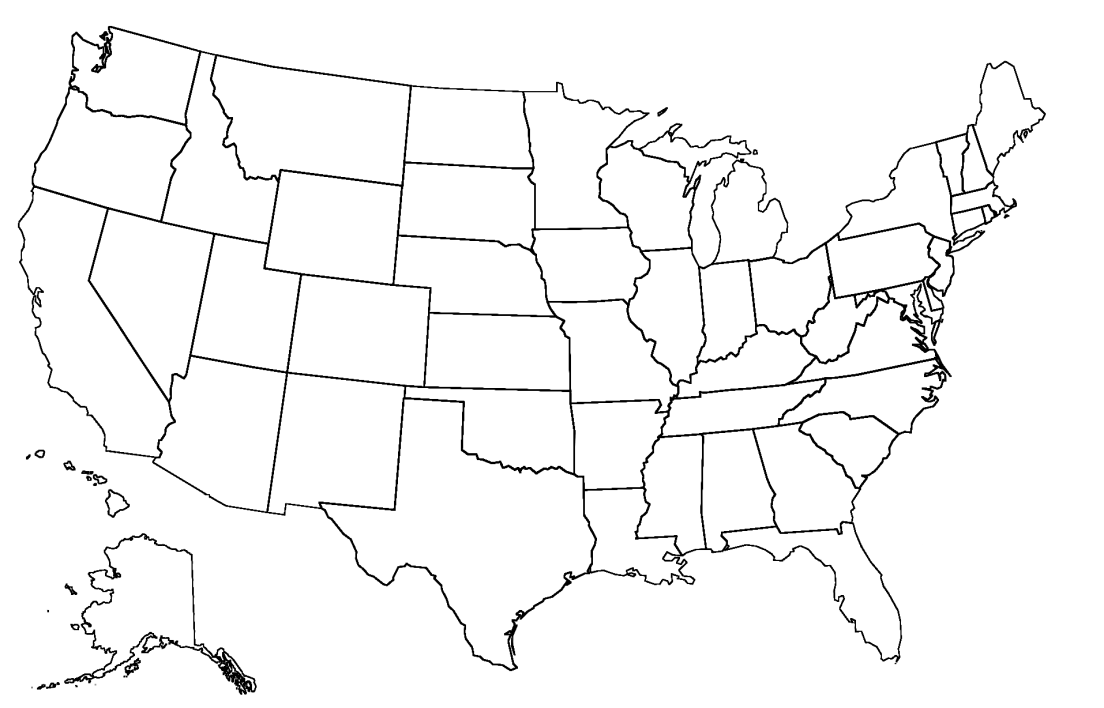 Click Here to View Full Screen and Download a PDF Copy
Here you can see and download the USA map with 50  states and their capitals for free. You can use this pdf map for educational and noncommercial purposes.
United States of America (USA), located in North America. It is the third-largest country in the world with a total area of ​​3.8 million square miles (9.8 million square kilometers). It includes 50 states, a federal district, 5 major unincorporated territories, 326 Indian reservations, and a few smaller islands. It is bordered by Canada in the north and Mexico in the south. It is the third most populous country in the world with a population of over 331 million people. The national capital of the United States is Washington, DC, and the most populous city is New York City.
States Name in USA Map
Alabama, Alaska, Arizona, Arkansas, California, Colorado, Connecticut, Delaware, Florida, Georgia, Hawaii, Idaho, Illinois, Indiana, Iowa, Kansas, Kentucky, Louisiana, Maine, Maryland, Massachusett, Michigan, Minnesota, Mississippi, Missouri, Montana, Nebraska, Nevada, New Hampshire, New Jersey, New Mexico, New York, North Carolina, North Dakota, Ohio, Oklahoma, Oregon, Pennsylvania, Rhode Island, South Carolina, South Dakota, Tennessee, Texas, Utah, Vermont, Virginia, Washington, West Virginia, Wisconsin, Wyoming
⊕All maps provided on this website are for educational purposes only and to give the visitors a rough idea of ​​the geographical location of the places. Therefore, we do not claim that it contains completely accurate information.