Meghalaya Map – download the different maps of Meghalaya in PDF free of cost. You can use these maps for educational and noncommercial purposes.
Meghalaya is one of the 28 states of India located in the northeastern part of India. It is surrounded by the state of  Assam in the north and west. Mizoram in the south. Meghalaya shares an international border on the south and west side with Bangladesh.
Meghalaya Map
The total land area of the Meghalaya state is 22,429 square kilometers. As per the 2011 census data, there are 29,64,007 people living in a density of  132 people per square kilometer.
The capital of Meghalaya Shillong is located in the East Khasi Hill district. The state is divided into 11 geographical divisions called districts.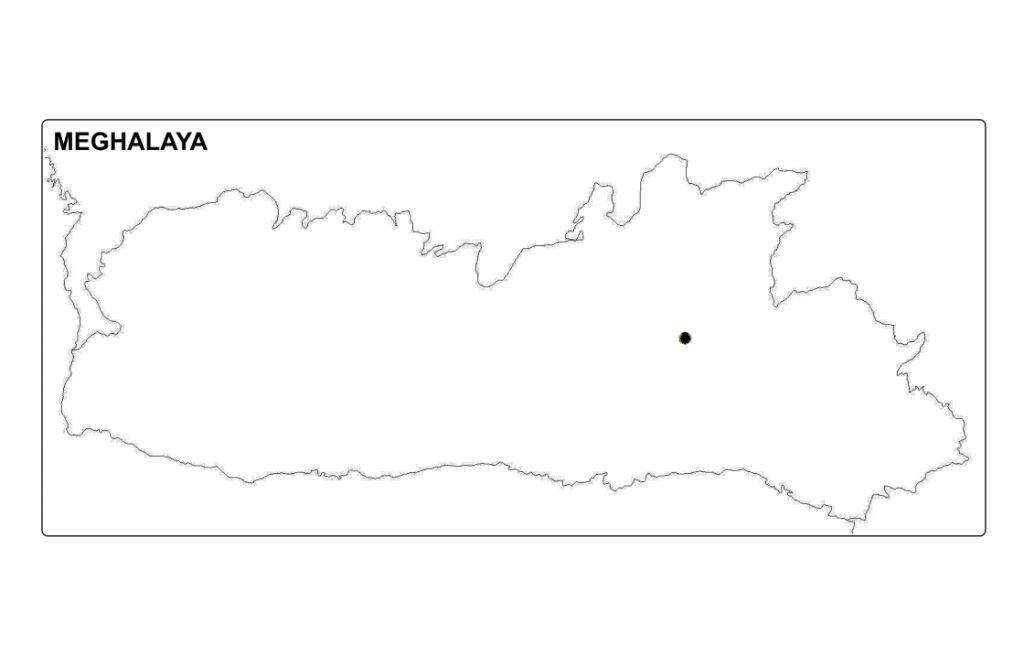 The names of districts are
East Khasi Hills District
Hqr: Shillong
West Khasi Hills District
Hqr: Nongstoin
South West Khasi Hills District
Hqr: Mawkyrwat
Ri Bhoi District
Hqr: Nongpoh
West Jaintia Hills District
Hqr: Jowai
East Jaintia Hills District
Hqr: Khliehriat
East Garo Hills District
Hqr: Williamnagar
West Garo Hills District
Hqr: Tura
North Garo Hills District
Hqr: Resubelpara
South West Garo Hills District
Hqr: Ampati
South Garo Hills District
Hqr: Baghmara