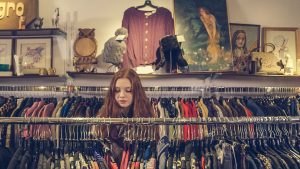 Sell used clothes online make money from it.
Boys and girls love to wear new trendy clothes. They are spending a lot of money on it. Trends are in the fashion world changing every day. For this reason, new clothes will begin to rest in the cupboard within a few weeks, sometimes within days. An overflowing cupboard is a headache for everyday space planning. You could throw yours out of fashion clothes or old clothes away in your cleaning cycle or give it to a needy person to make space. If you do the same, you will not get any gain in addition to loss. Are you searching for a solution for that then you are at very right place.
There are many online companies that give reasonable prices for your used clothes. Not only has that, the companies picked up your old clothes from your home. From these sites you can, not just sell old clothes you can also buy clothes or other things at a good price. These companies pay you based on the quality of your clothes.
Here is the list of some best websites to sell your pre-owned clothes and other fashion items online that also on a reasonable price. Gets cash for clothes from these websites. The listed websites in are here best in their respective way. So, choose your website to sell your used clothes online and make money.

Etashee is like the OLX of fashion where you can sell used clothes online at a reasonable price. They will be keeping your stuff for one year and 30% Commission retained only when the product is sold. You can buy new as well as pre-owned fashion for women and men and also sell pre-owned clothes here.


On Confidentialcouture you can earn a lot by sending your old clothes sitting at home. Apart from this, you can also send old purse bags and other things to this site. To send your used things you have just to follow the given steps on the site. Then, you have to send pictures of the old clothes which you want to sell with the site. After this, the company offers a price, given the status of your things. If you like the price offered by the company, they will pick up your old things from your home.


Elanic is India's largest social marketplace where anyone can sell, buy and stay fashionable.
In Elanic You can chat with the buyer and fix the bid at your own conditions like OLX platform.Elanic charges only a nominal commission on the selling price of your stuff.


Stylflip is another great platform for your old fashion materials. Take a still with your smartphone through stylflip app and complete the procedure. After approving the Stylflip community, to convert your listing into a sale. Then, they arrange for a pick-up of the item at a convenient time. Once the buyer confirms successfully received the product, you will get the money through your bank account.


The Spoyl app is a community of fashion mongers who want to buy or sell their clothes! There is direct interaction between the buyers and sellers which makes it incredibly easy to sell online and make money. The app also offers their own concierge if you don't want to get into the hassle of selling. Sell old clothes in the comfort of your home.