Sikkim Map – download the different maps of Sikkim in PDF free of cost. You can use these maps for educational and noncommercial purposes.
Sikkim is one of the 28 states of India located in the northeastern part of India. It is surrounded by China's Tibet in the north and northeast, Bhutan in the east and Nepal in the west. Sikkim shares its southern border with the state of West Bengal
Sikkim is the smallest state in India. The total land area of Sikkim state is 7096 square kilometers. As per the 2011 census data, there are 610577 people living in a density of 86 people per square kilometer.
Sikkim Map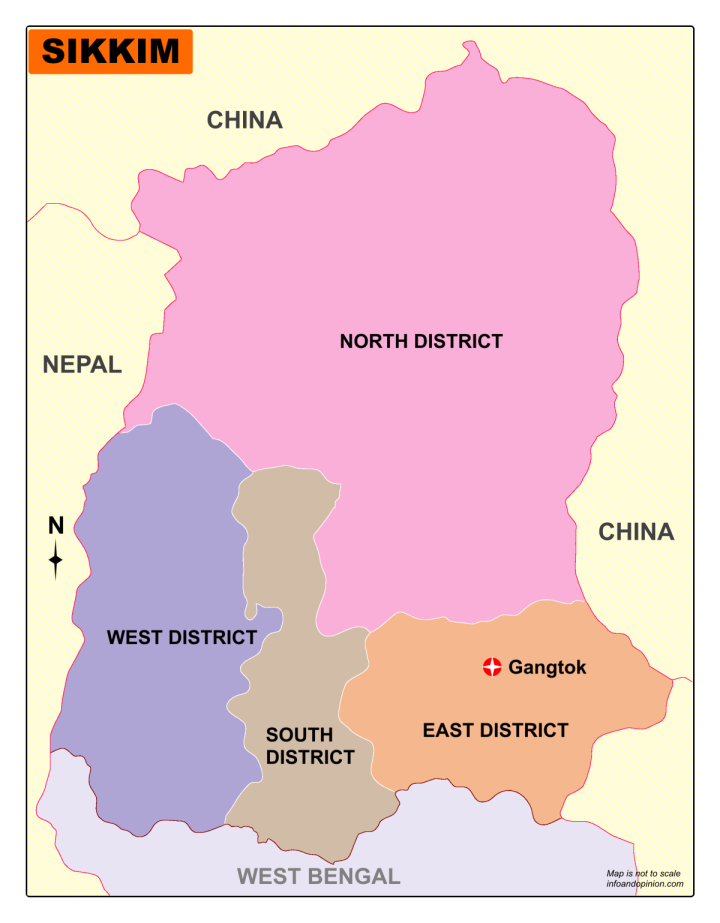 Gangtok, the capital of Sikkim is located in the East Sikkim district. The state is divided into 4 geographical divisions called districts.
The names of districts in Sikkim are:
East Sikkim
North Sikkim
South Sikkim
West Sikkim