What is a virtual assistant?
Something that has recently become fashionable, although it is nothing particularly new, is the fact of hiring an online assistant. This is a job that many people can do from home and brings them many benefits.
Everyone who is looking for an online job or working online from home must have heard of virtual assistants. A virtual assistant, often abbreviated to VA or VPA, does secretarial duties online.
A virtual assistant is a freelance professional who provides administrative, commercial, technical and creative assistance to clients remotely from the home office. These clients are usually companies or freelance professionals from various industries.
Why Someone Hire a Virtual assistant
If you haven't heard of this and are currently wondering why someone would want to hire a virtual assistant, consider some of the best reasons why this market is taking on an important relevance:
They agreed on a specific time available to them while hiring a VA.
The person you hire should not give your assistant physical space to develop
Transactions are online-only, so you can place anyone anywhere in the world to meet your needs. This search is not limited to local, which is an excellent advantage.
When you hire a virtual assistant, you do not have to join payroll and provide all the benefits that the law requires in the country where it is done. The rules and conditions of the employment relationship are established by the parties involved without anyone else having competence in it.
This is something simple to do. It is not very complicated to find trained personnel to perform the required activities.
These are some of the reasons why many natural persons or companies prefer to take the services of virtual assistants.
What does it need to become a virtual assistant?
Do you want to work from home or, you are computer-savvy, but not a programmer? Then the job of the virtual assistant could be just the thing for you.
In order to be able to call you a VA and to be able to offer your services to potential clients, no formal training is necessary. However, you should at least have skills in using the computer and Office programs. You should be flexible and be able to organize your work well yourself. Other skills depend on the tasks you are taking on. A lot of you learn with time through experience. Make sure not to overestimate when applying for job offers.
A little challenge is good and helps you to develop your career. However, if you are not up to the job and are not satisfied with your client, you will be replaced quickly and it can also have a negative impact on your chances of getting more orders. The more successfully completed jobs and projects you can demonstrate, the easier it will be for you to get new jobs and the more you can earn.
The basic materials you will need to work as a virtual assistant are:
1 – Computer or laptop
2 – Internet access
3 – Professional Email
4 – Mobile with Whatsapp
5 – Landline
6 – Printer
7 – Notebooks or notes and pens
8 – Invoice for clients
What type of responsibilities does a virtual assistant do?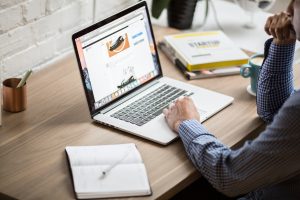 A virtual assistant is a freelance professional who provides administrative, commercial, technical and creative assistance to clients remotely from the home office. These clients are usually companies or freelance professionals from various industries.
Various activities can be performed by a virtual assistant, including:
General Administrative Services,
Customer Service  and Visit Scheduling and Customer Prospecting,
Financial services, Excel spreadsheets, quotes, etc.
Digital marketing, telemarketing, eBook and information product creation, etc…
How to start a virtual assistant career?
Virtual assistants are freelancers. This means that you have to find your customers yourself. It is recommended that beginners find offers from websites such as
If you consider the tips that follow definitely will get more benefit to your profession.
1 – Create a website and a professional email.
2 – Make a profile on LinkedIn, which will give you visibility between companies and customers.
3 – Create a Facebook page about your work and advertise in groups with members who may be future clients.
4 – Create a professional Instagram profile and post about your work, using hashtags to lure more customers.
7 advantages of working as a virtual assistant
– This is a job you can do from the comfort of your home. It doesn't matter where you are, as long as you have an Internet connection and have on hand the implements you may need depending on the activities assigned to you.
– There are different marketplaces on the web where you can find jobs that can be adjusted to your skills and abilities. You just have to know how to search well and sell yourself because the competition is not small.
– You don't need special equipment, or anything too specific. Normally virtual assistants are hired to perform generic tasks that managers can delegate to them to focus on activities that require more expertise.
– When you work as a VA you can have more than one client. In fact, you can have everyone you can handle. This will have to do with your organizational levels, with the hours you dedicate to each one and if you have any other work.
– As you are the one in charge of making your own schedule, this is an activity that you can combine with others. You do not have to be solely a virtual assistant since this is something that allows you a lot of liberty.
– You are the one who puts the price for your work. It is rare that a personal or corporate assistant (secretary) is the one who decides his salary, right? But this job is another case. They reach agreements with their clients to make it a win-win relationship.
Mainly it is virtual assistants who set their fees, but these can be negotiated with customers. This is completely flexible. In case you do not agree with the price that a customer is willing to pay, you simply do not run.
– There is a large field of work. This makes it very interesting because you can become the virtual assistant of a doctor, an executive or an aspiring singer. Tasks will vary with each of them.
In addition to that, of course, each of them will have their own requirements, for example, perhaps the singer will require you to speak a second language, while the doctor could only ask for knowledge of the Microsoft Office package or to manage his social networks.