India is the destination of destinations. From the silvery mountains of Himalayas to the fresh breezes of Kanyakumari, from the majestic palaces of Rajasthan to the adventurous landscapes of Assam and Sikkim, there is so much to visit and discover in this marvelous country that you will never get tired of waiting for what will come next. While India is most famed for its glorious history and monuments plus the spiritual essence of yoga and meditation that this nation has endowed upon the world, this country is also equally a paradise for adventure, food and fashion lovers, making it an all-round heaven for every tourist that arrives at this wonderful place. Hence, what we are going to do today is to list the top 10 places for all those traveling to India for a short time and are eager to unravel each and everything that creates the heart of India.
1.Marvel at India's Heaven in Kashmir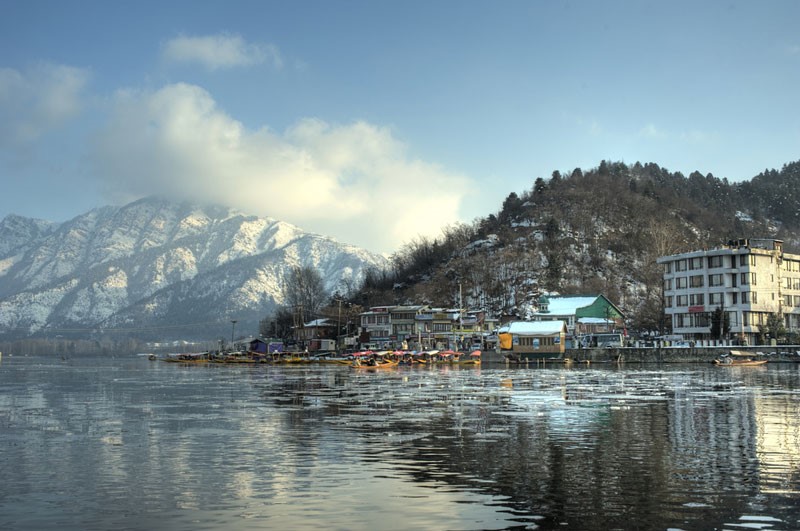 Dal Lake, Photo by Colin Tsoi, CC BY-ND 2.0
Kashmir has been the favorite of all local tourists and foreigners in India. This chilly state is a great place to begin your journey with and has all the wonders including Dal Lake, icy Gulmarg, beautiful Pahalgam, and an equally charming Hemis. You can also pay a visit to Vaishno Devi and Amarnath which are considered auspicious shrines and if you an adventure freak, you can try trekking, mountaineering, river rafting and many unnerving adventures here.
2. Take A Dip in Spirituality at Varanasi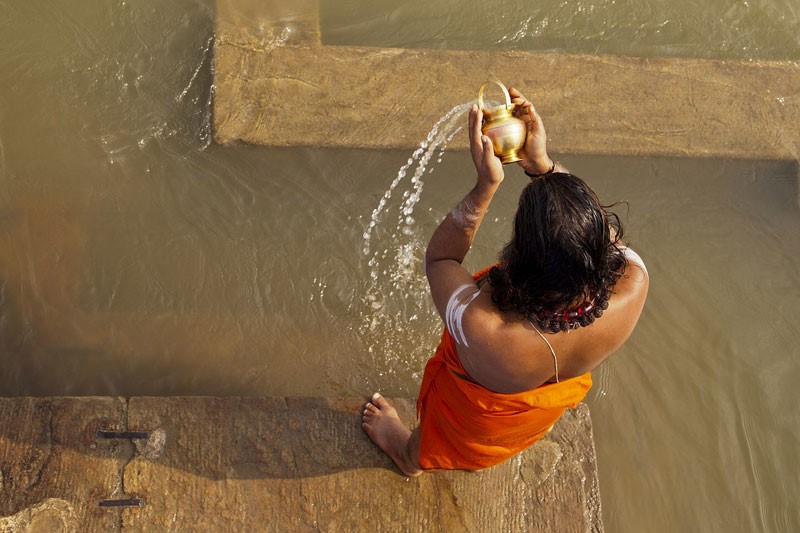 Photo by Gauravaroraji, CC0 1.0
The Ganges Ghats of Benaras are the next significant thing that is worth touring in India. It is the spiritual center of the nation and you can spend a day or two here attending the evening aarti at Varanasi Ghats and then discovering Lakshman Jhula, take a dip into the holy river Ganges and explore in Varanasi the unnumbered temples not only of Hindus but Jains and Buddhists as well. You can visit the tourist places in Varanasi.
3. Get Exquisitely Tanned at The Salient Beaches of Goa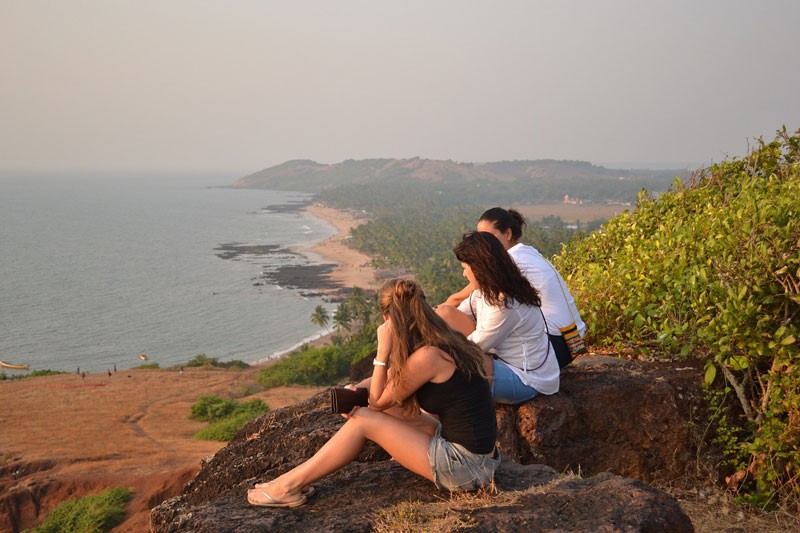 Photo by Belyakovacat, CC0 1.0
Party lover or wanting a gorgeous tan, Goa is the ideal haven for people of all ages. The lovely beaches and lush greenery of this state will never let you leave Goa and the mouth-watering seafood is also a must to try. So, if you want to "Go Goa", pack your beachwear and accessories or buy these here itself and unravel the sea-sides with numerous of water sports in goa and party nights to let you see the western gala aspect of India.
4.Witness the Precious Seas of Kanyakumari
Sea Temple, Photo by Dashingvishal, CC0 1.0
The southernmost Indian center is a great blend of seas, temples and palaces. You can travel to Kanyakumari Temple, one of the 108 Indian Shakti Peeths, then spend a day witnessing the amazing aura of Cape Comorin and untangle the history of the southern rulers at Padhmanabhuram Palace.
5.Explore India's Historicity at Agra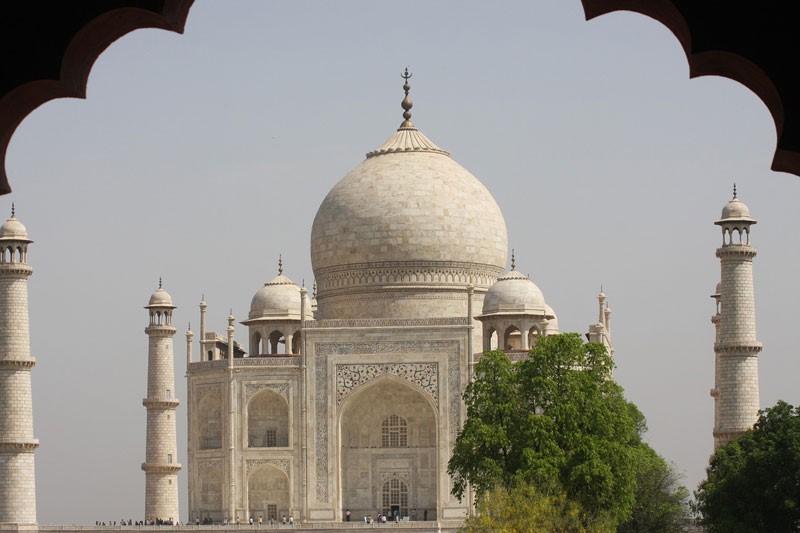 Taj Mahal is the first thing that comes to everyone's minds with the mention of India and especially Agra. So, the romantic vibes of Taj Mahal will imprint the loveliness of India and don't forget to see in Agra, Agra Fort, Fatehpur Sikri, Itamd-ud-Daulah to know all about the Mughal kings of Agra and when you get tired this place has the mouth-watering delicacies and street foods to lure you with.
6.Test Your Adventurous Nerves at Manali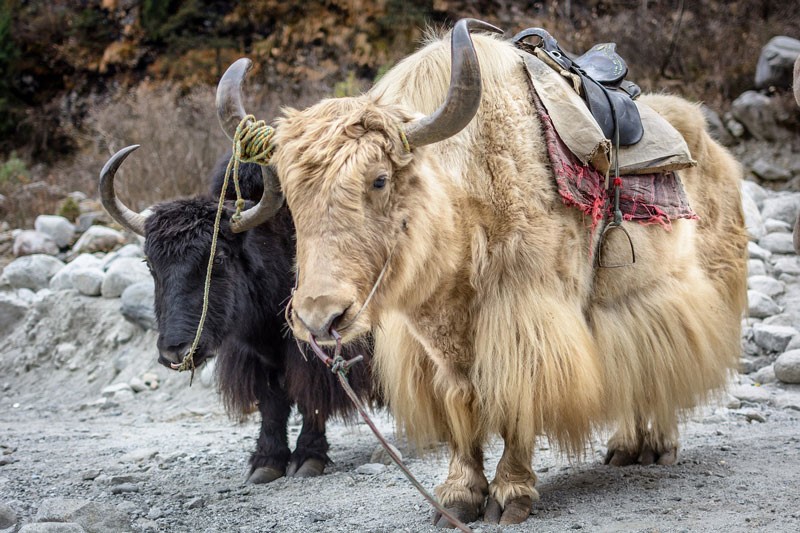 Yak Ride, Photo by confused_me, CC0 1.0
The most popular and rather official hill station of India is Manali which has scary adventures, beautifully carved temples, narrow markets and streets plus a great deal of snow to add romance to your travel. So for must-visit places of Manali including Hidimba Devi Temple, Manikaran Gurudwara and for daredevils, the Spiti valley is the one to experience and dare yourself with snow sports.
7. Enjoy India's luscious food at New Delhi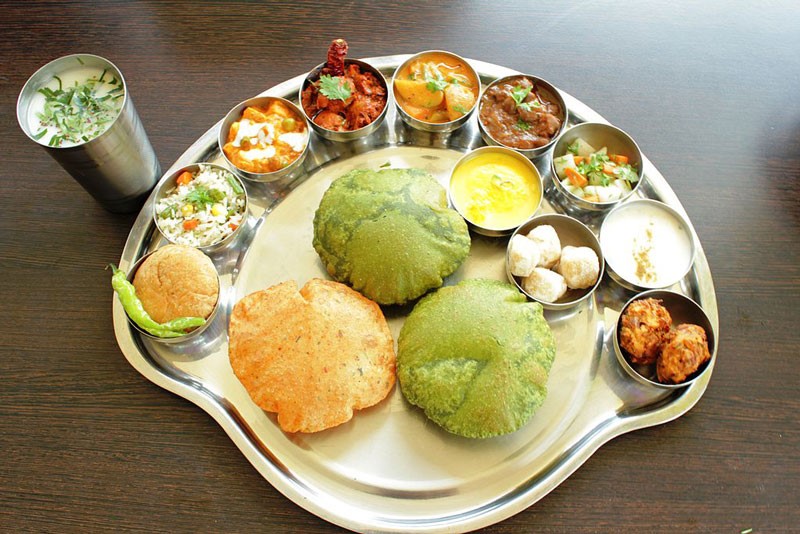 Photo by Vivek3dartist, CC BY-SA 4.0
If you have toured all around India and haven't able to savor the street foods and delicacies, then Delhi has the aromatic and delicious vibe of luscious and yummy food. You can try Punjabi, Chinese, Gujarati, South Indian and all types of cuisines and street foods here and if there's some time left, then visit Lotus Temple, Qutub Minar, Humayun's tomb and India Gate to learn about the history of this attractive Indian capital.
8.Journey India's Incredible North-East at Gangtok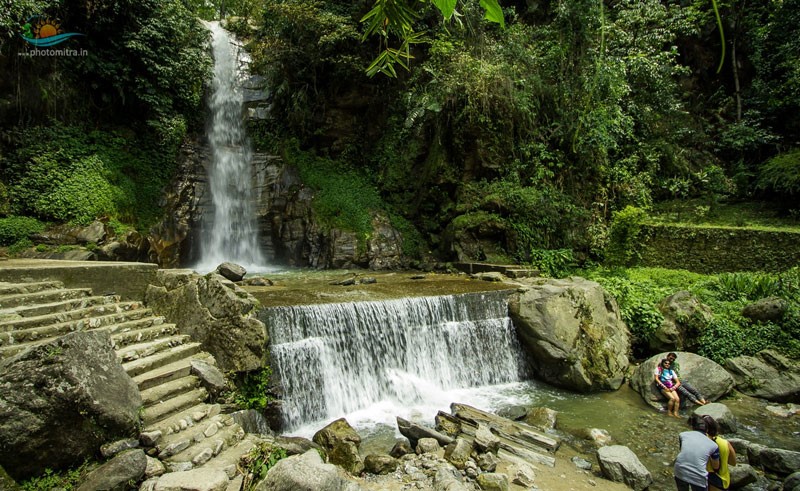 Ban jhakri falls, Photo by Amitra Kar, CC BY-SA 2.0
Moving to the North-east and India's seven sisters, Gangtok is the most important place to travel to. It has lush wildlife, divine Buddhist monasteries and lots of markets serving the North-east's lip-smacking food and souvenirs take home with. So journeys to Deer Park, Phurchachu Hot Springs, Rumtek Monastery and Lal Bazaars are the sites to learn about this emerging Indian tourist destination.
9.Sense The Serene and Sparkling Landscape of Ladakh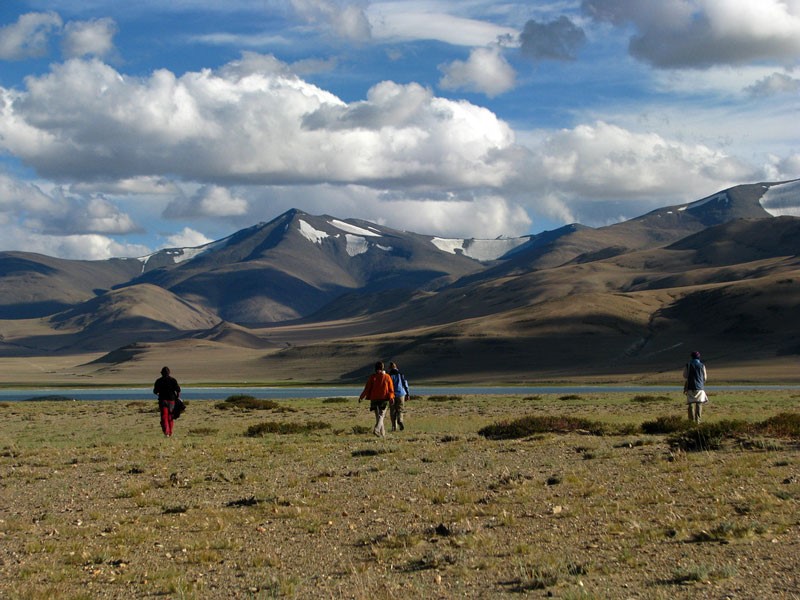 Photo by McKay Savage, CC BY 2.0
Ladakh is a hub for adventurous sports and spiritual monasteries. While you can immerse yourself in tranquility at Hemis, Thikse, and Yamayuru monasteries, for the other part of your expedition, try the audacious mountaineering, river rafting, and trekking sports here amidst the glittery Ladakh Mountains.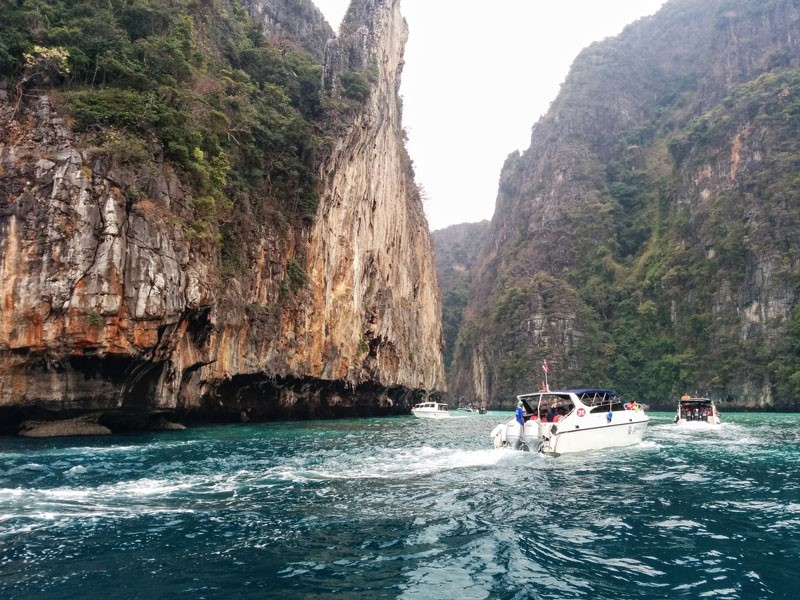 If you have a love for scuba-diving and especially the water world, then Andaman is the ultimate dreamland. The underwater is amazing to dive into Andaman's The Great Nicobar Island and Viper Island, so jump into your scuba diving costumes and explore Andaman.
Hence, India has so much to offer that you can never learn about it at its fullest. The culturally important states of Rajasthan, Amritsar, Tirupati, Kolkata, and Darjeeling also should not be missed out. Thus, leaving India after these expeditions will be extremely difficult, so don't forget to take back souvenirs and all the Indian essence that India offered you on your unforgettable trip.
Author's Bio:
Rohit, a passionate explorer, has a love to journey all around the world and come back with his impressive experiences at http://transindiatravels.com/