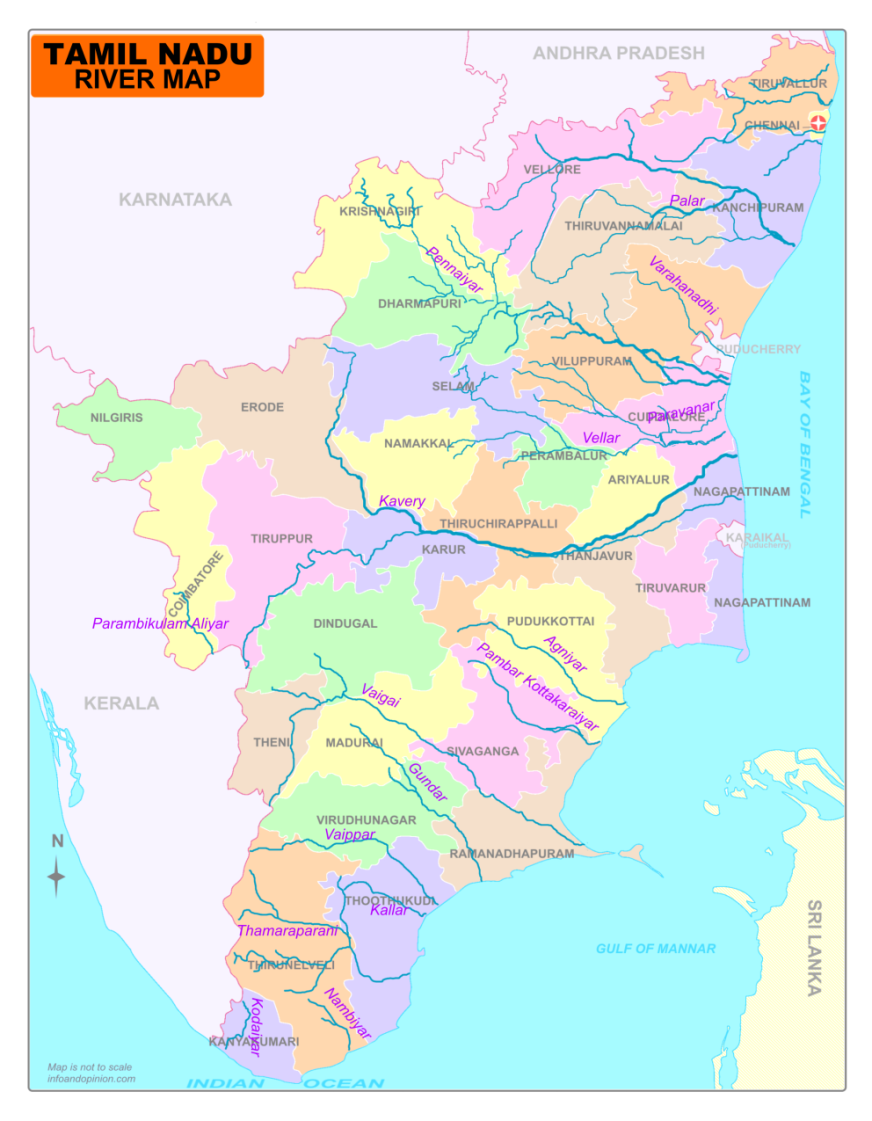 Out of the below rivers, Kaveri, Palar, Thenpennai are the three largest rivers of Tamilnadu followed by Vaigai River, Noyyal River, Cheyyar River, Then Pennai, Vellar River, Vellaaru River, Moyar River, Pampar River, Bhavani River, Thamirabarani River, Vaippar River are the major rivers in Tamil Nadu.
(Listed in the order of longest rivers first). Sarabanga nadhi ( Idappadi) Nallaru ( Aninasi ) Kausika nadhi ( Periyanaickan palayam)
Give us a like if our effort seems useful to you.